Fresh, Frozen Or Canned Abalone? How To Choose The Right Abalone For Your Dish.
Hi, I'm Mark Wray, CEO of CMG Seafood. Today's post is about how to select the right abalone presentation for your needs and how to make sure you get authentic products.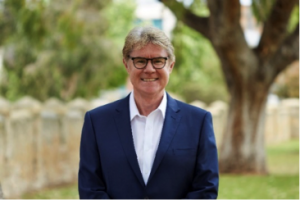 Abalone breeding season is the best fishing season, at this time the abalone meat is very plump. Abalones can be divided into 3 major categories in general, fresh abalone, frozen abalone and canned abalone. Fresh abalone is favoured by chefs, however, if you're a home cook who can't access fresh abalone, canned and frozen abalone are also great additions to your cooking. Canned abalone is easiest to use, but frozen abalone is the most convenient and simple to cook.
---
Fresh Abalone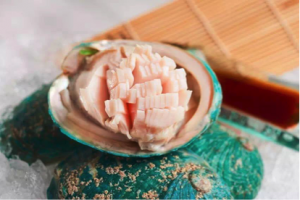 Fresh abalone is the most prized among chefs. Fresh ensures the nutrition is at its best, with a sweet taste and clean flesh. Fresh abalone is incredibly versatile: it can be grilled, steamed, stir fried or added to soups. However, one of the most popular ways to take advantage of its light crunch sweetness is as a sashimi with a dash of soy and wasabi.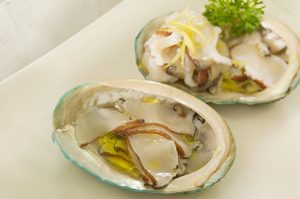 ---
Frozen Abalone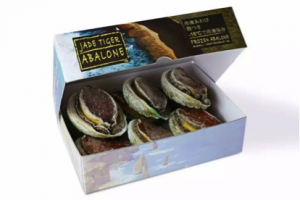 Frozen abalone is made from freezing fresh abalone. Never force-thaw frozen abalone in warm water or in a microwave. It is imperative that frozen abalone is thawed slowly, ideally in a normal refrigerator, at room temperature or in cold fresh water. Once the meat has thawed out, before shucking, wash it thoroughly in cold fresh water. It is also suitable for cooking.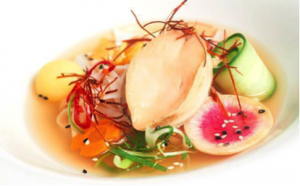 ---
Canned Abalone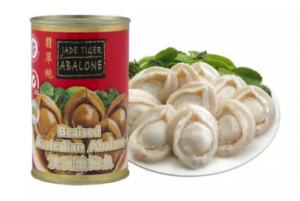 Canned abalone is an easy and convenient ingredient to add to your cooking. Canned abalone is most often used in home cooking because it is cheaper and easier to prepare. Most canned abalone contains salt, or are already braised in a sauce, so be careful of oversalting your dishes when using canned abalone. Canned abalone requires little preparation. Slice thinly and salute slightly to warm and serve with abalone sauce.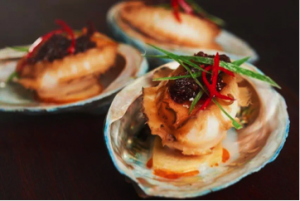 ---
Whichever format of abalone you choose, it is important you purchase from a quality establishments that have full supply chain traceability. Our Jade Tiger Abalone is uniquely recognisable on the plate (ask for our shell), in the frozen packaging or through our branded cans. Make sure that you do not accept substitution in any premium seafood products.
We hope you enjoy our seafood as much as we enjoy bringing it to you.