Tasmanian seafood producer, the Craig Mostyn Group (CMG) has big plans for its Stanley processing facility as it expands its scallop production program for the 2017 season.
The group is looking to train and employ more than 20 splitters as it increases scallop production to meet strong local demand.
CMG's Tasmania Seafood Division head, Andrew Rado said it is good news for Stanley because it will translate into new jobs and a boost to the local economy.
"We are very keen to gear up scallop production this year. We see plenty of potential, with great product, strong demand and initial indications it is going to be a very good season."
John Hammond, who has 50 years' experience as a scallop fisherman and is president of the Scallop Fishermen's Association of Tasmania, is keen to see CMG expand its scallop business at Stanley.
"CMG is looking to quadruple its output of scallops from last year, so they are not mucking around," Mr Hammond said.
"They will need a good pool of new workers to help them achieve that."
The wild-caught scallops come from the depths of Bass Strait where the clean, cool ocean water leads the shellfish to develop unique sweet flesh.
The expansion of production means seafood lovers will have access to these delicious Bass Strait shellfish all year round.
Expansion of the chilling facilities and the new focus on scallop production at Stanley is the latest step in the growth of CMG's premium seafood business in Tasmania, following significant investments in live-seafood processing infrastructure in Dover and Bicheno over the past 12 months.
Anyone interested in scallop work can contact CMG Stanley directly or keep an eye out for advertisements in local media.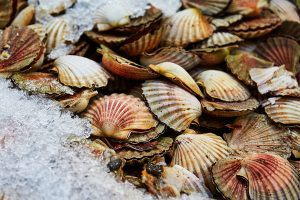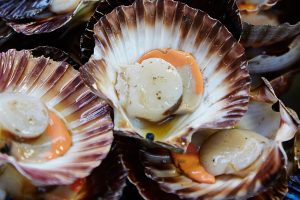 Source: Circular Head Chronicle, 23 June, 2017.