---
For product enquiries or to register complaints, get in touch at cmgaustralia@craigmostyn.com.au
For enquiries about our unique range of Australian seafood, please get in touch with one of our great team or follow us on WeChat.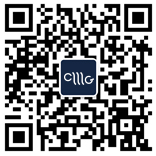 ---
Neil Le Febvre – Chief Operating Officer
Neil is the Chief Operating Officer of the Craig Mostyn Group, responsible for overseeing the Tasmanian seafood and Jade Tiger Abalone businesses and ensuring the finest product is received by our customers across Australia and Asia. Neil has a strong background in operations, distribution, strategy and customer marketing across a diverse range of industries.
Andrea Wells – Senior Seafood Trader – Asia
One of CMG's most experienced seafood experts, Andrea has been trading live Southern Rock Lobster to China for over 20 years. Based in New Zealand, Andrea is well known and much loved by wholesale customers across China.
e awells@craigmostyn.com.au
t +64 (0) 279734955
William Ren  (任伟) – Senior Seafood Trader – China
Originally from China, William now lives in Perth where he has worked with CMG for 3 years. He looks after sales of Tasmanian Southern Rock Lobster and develops markets for Jade Tiger abalone.
e wren@craigmostyn.com.au
t +61 (0) 419951087
Raine Xu 许小姐 – Senior Seafood Trader – China 
With 5 years experience in the seafood industry, Raine has spent the last 3 years with CMG Seafood. Born in Shanghai, Raine came to Australia aged 16 and has since lived and worked back in Shanghai as an accountant. Now based in Bicheno, Tasmania, Raine focuses on sales of Tasmania Wild Abalone.
e rxu@craigmostyn.com.au
t +61 (0) 363753000
Dana Celna 叶达娜  – Senior Seafood Trader – China
Dana is a highly experience seafood trader, with 16 years experience of selling Southern Rock Lobster. Specialising in Southern Rock Lobster from South Australia she has been working for CMG Seafood since 2015.
e dcelna@craigmostyn.com.au
t +61 (0) 477999505